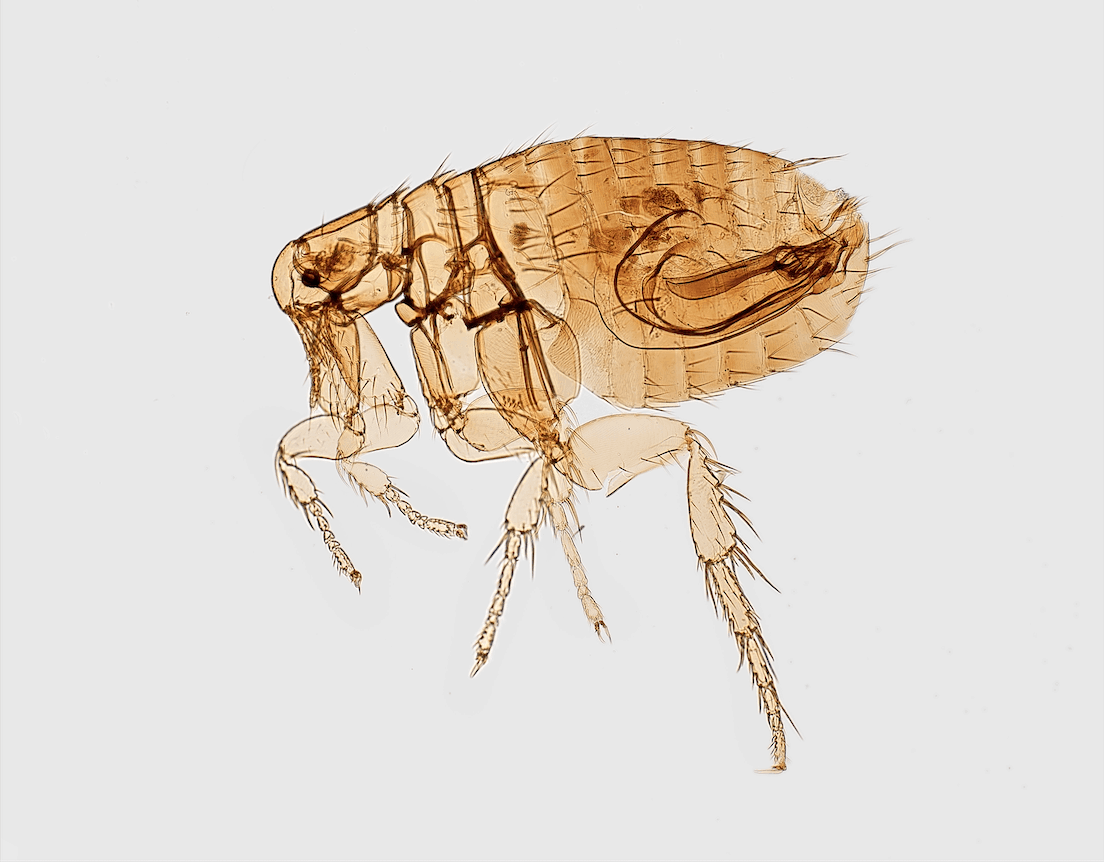 04 Dec

Who Is The Best Flea Exterminator In Broken Arrow, OK?
Action Pest Management Is Broken Arrow's #1 Flea Exterminator!
There are all sorts of infestations that can, unfortunately, get out of control in our homes, or even our places of business. One of the most frustrating kinds of infestations are, you guessed it—flea infestations.
Fleas aren't just in dirty homes, or even just on your pets. They can be in the cleanest places and even travel with you inside the places you reside in which makes an infestation of these pests even harder to control.
Thankfully, Action Pest is very familiar with complicated and unique cases of flea infestations, which makes us Broken Arrow's #1 Flea Exterminator.
Our team here at Action Pest has more than 20 years of experience in this business and isn't afraid of getting our hands dirty. With this experience, we can offer solutions that are individualized for every client and their pest control problems. Because we take the time approach each customer this way, we can make sure that your infestation will be taken care of in a manner that doesn't compromise the safety of you and your family while at the same time making sure the problem is handled for the long term. We believe this makes us Broken Arrow's #1 Flea Exterminator.
Reasons You Need A Broken Arrow Flea Exterminator
Hiring A Flea Exterminator Is Safe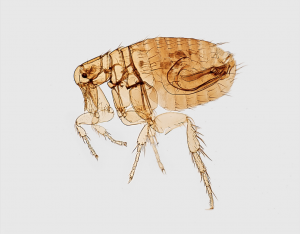 Fleas are annoying, and we understand that a basic human tendency is to get upset, drive to the store, and buy the first flea treatments that you see on the shelf. The problem with this is that it is not effective, and it isn't the safest option for you and your family.
Professional Flea Exterminators in Broken Arrow are highly trained when it comes to dealing with poisons and flea treatments, and know how to administer them in a way that will keep you, your family and your pets safe from any accidental harm.
If you want to avoid these kinds of mistakes, hiring a #1 Flea Exterminator is the way to go.
Hiring A #1 Flea Exterminator Saves Money
Most people who have dealt with flea infestations in Broken Arrow will tell you that once they have administered a store-bought flea treatment, the fleas have come back stronger than ever. This means that you have to go back to the store, buy more of the treatments, get your clothes and sheets dry cleaned, and start over again every single time.
Eventually, this starts to affect your wallet, and it will continue to affect it unless more permanent solutions are put into place. Ultimately, hiring a pest control service will save you all of the money that you would have otherwise spent on countless, unnecessary treatments and dry cleaning services.
Save yourself some money today by choosing to skip the painful process of doing things on your own, and call a #1 Flea Exterminator.
Hiring A Flea Exterminator Is Effective
A flea infestation can be extremely tedious and sometimes overwhelming. You can try method after method and seem to be getting nowhere in your attempts to solve the problem.
Professionals know that this is exhausting, so the last thing that a #1 Flea Exterminator wants to do is waste a client's time. This is why a pest control service is careful to inspect your home in great detail to find the best methods of attack against your infestation.
Once the inspection is complete, the team will move in with a plan that has been pre-determined to have long-lasting effects and execute it with quality services and professionalism.
Hiring professional exterminators is one of if not the most effective ways to eliminate any pest from your home or place of business.
Hiring A #1 Flea Exterminator Solves Problems
Flea infestations can cause more problems than you think it would, and they aren't always obvious.
One of these problems is that fleas aren't just inside, but they are outside as well. Professionals can inspect the outside of your home to determine if the flea infestation has originated there, or if it has started in another location. They will also be able to do proper outdoor treatments so that the indoor treatments aren't futile.
If you want to make sure every single flea that is in or around your home is eliminated, call a professional that can help you find where the real problems are.
Hiring A #1 Flea Exterminator Helps Your Pets
Pets make our lives better, but it can be difficult when they are carrying fleas with them. You may be investing in liquid or pill flea prevention treatments for your furry friends, but that by itself isn't enough to keep the pests away for very long.
You must combine the regular flea treatments for your pet with a monthly or bi-monthly treatment to ensure that the fleas stay gone once both methods are applied. This makes sure that your pets are taken care of, while at the same time taking care of you and your family.
If you have pets that are undergoing flea treatments, call your local flea exterminators to combine both methods for the most effective approach for making your home pest-free.
What Are Some Of The Other Services Flea Exterminators Can Provide?
While we are happy to provide extermination services for your flea infestation, that isn't the only thing that we can offer our clients. Action Pest Management is proud to be able to offer Broken Arrow pest control services that include:
Ant Control
Bed Bug Control
Bee Control
Bimonthly Services
Breeding Site Treatments
Environmentally Safe Products
Estimates
Fire Ant Control
Tick Treatments
Fly Control
Free Estimates
Free Inspections
Gnat Control
Inspection Of Harborage Areas
Home Inspections
Household Pest Control
Insect & Disease Control
Insect Damage Repairs
Inspection Letters & Reports
Inspections
Integrated Pest Management
Liquid Treatments
Mice Control
Moisture Control
Monthly Services
Mosquito Control
Office Building Inspections
Organic Pest Control
Outdoor Pest Control
Pest Exclusion
Termite Certificate
Termite Inspections
Wall Injections
Warranties & Guarantees
Wasp Control & Removal
Reptile Control
Prevention Treatments
Quarterly Services
Rat Control
Spider Control
If you see something above that you are also struggling with, please don't hesitate to give us a call! We know that each customer has unique needs and no infestation is the same, and we are prepared to handle it.
Questions To Ask Before Hiring A Flea Exterminator
Now that you know some of the reasons that you should hire a flea extermination service, it's a good idea to ask the proper questions to make sure you are getting the best possible service for your money. Consider asking yourself some of the following questions about the pest control company you are looking into:
Does This Flea Exterminator Have References?
Any Flea Exterminator will be able to provide positive information about themselves on their website, but what matters more is what other previous clients have to say about their work.
Any pest control company that has been successful in the past should be happy and compliant when asked to share references or testimonials. A big red flag is when they are hesitant or just flat out refuse to show you other people's reviews. This probably means that either the company is very inexperienced, or the customers have only had negative reviews.
This is a great way to do preliminary vetting of the extermination service before you sign anything.
How Much Experience Does This Flea Exterminator Have?
A great way to ensure that you are hiring a company that will deliver excellent extermination services is to check on how long they have been in the business and how much experience they have.
As a general rule of thumb, the more years that a pest company has under their belt, the higher the level of experience they will have.
Not all newer companies will deliver poor service, however, it's still a good idea to check on any references that they do have before moving forward with a contract.
Is This Flea Exterminator Bonded & Insured?
Certain things are required in a pest control company that shouldn't go ignored. If you are a professional company within the United States, you are required to be licensed.
Each state requires different things, so staying up-to-date with these regulations will be important as you move forward with your search.
Another crucial requirement for a pest control company is that they are bonded. This essentially means that the extermination company will be liable for any accidents or damages caused at your property.
Contact Broken Arrow's #1 Flea Exterminator
We hope you have found this information helpful in your search for an extermination company. For all of your pest control needs, but especially flea extermination needs, contact Broken Arrow's #1 Flea Exterminator—Action Pest!